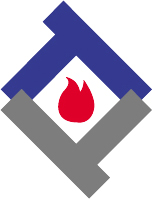 Teembase Development Limited was established in 1988, initially focused on developing fire resisting boards under our own name. Later, we have setup a Macau branch office, "Teembase Fireproof Materials Company Ltd." to capture the fast growing Macau market. Our experience in the building services field is our key asset, which enables us to deliver quality products that suit our clients' needs.
Teembase operates 2 lines of business: 1. Distribute Passive Fire Products such as fire resisting paint, sealants, doors, etc. and 2. Manufacture Air Ducts, Claddings and Accessories. All our products achieve the necessary international standards and they have obtained approval from Hong Kong or Macau Fire Services Department.
In 2006, we have acquired an air duct manufacturing facility in Mainland China and started our business in this field. The factory had begun its operations since 1995, and supplied duct works and fittings to various capital project in Hong Kong, such as the Hong Kong Airport, Exhibition and Convention Centre, Airport Express and West Rail Station, etc.
For further information on our air duct factory and its products, please visit
www.new-teembase.com.